Found a bug? Need a feature?
Suggest it!
No promises, but I'll try to fix bugs and add features where it's easy.
Samurize Configs
I found out about
Samurize
from a
friend
, who uses it to keep a to-do list on his desktop. I liked the idea, but I never really got around top playing with it. Now I have. I've come up with a few Samurize scrips, enjoy!
A nice todo list setup, with a battery monitor thrown in.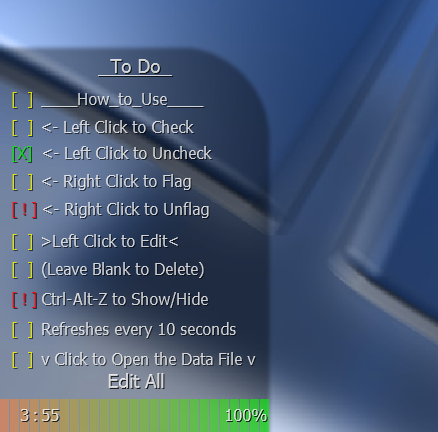 The same as above, but without the battery monitor.
No battery monitor and no rounded corner.